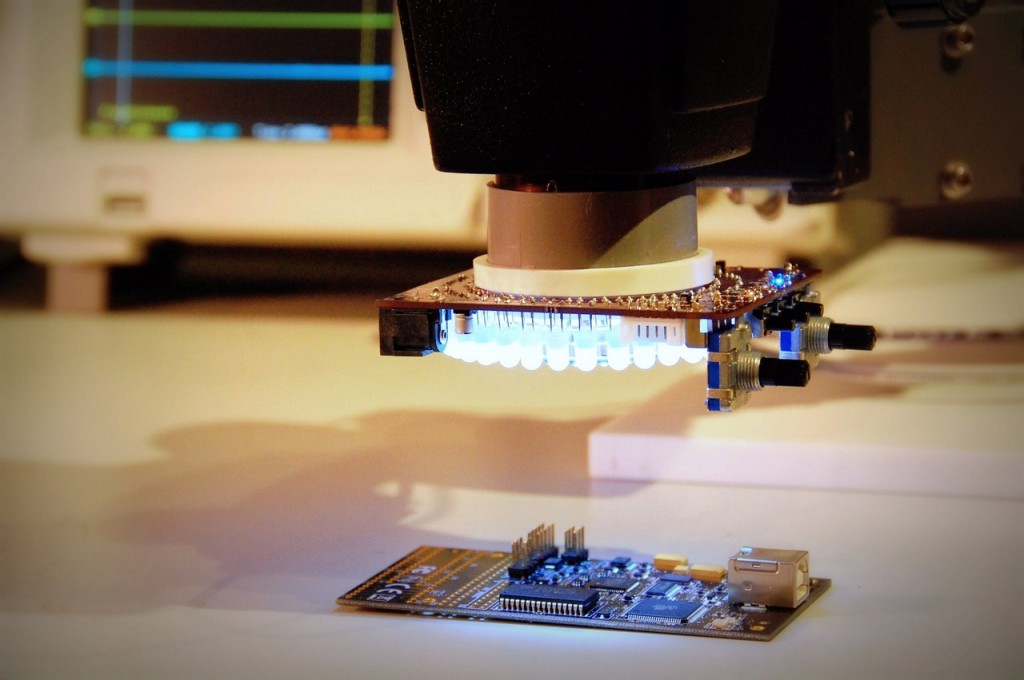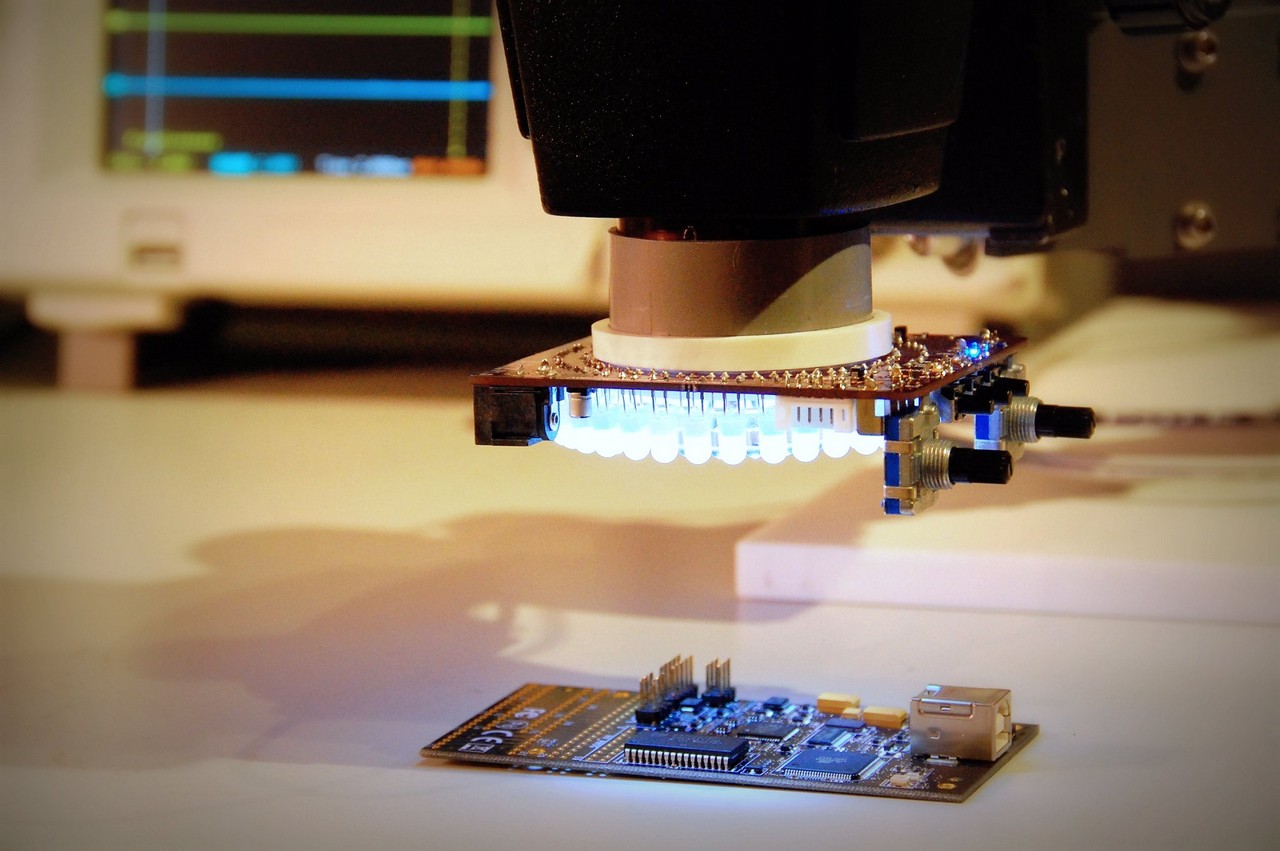 In an earlier post back at the beginning of this month, I described the beginnings of my DIY microscope illuminator project, dubbed Project AZIZ. At that point I had just sent the PCB off to OSHPark for fabrication. I'm happy to report that in the weeks since, I not only received the boards back, but I've built the first prototype and written the first revision of firmware!
The assembly and bring-up of the first prototype went quite smoothly, with only one minor error on the board that was easily fixed by bodging in a pull-up resistor. Working with the Atmel ATTiny1634 micro proved to be a relatively painless experience, using the Atmel Studio IDE and the affordable AVR Dragon debug/ISP interface. Even soldering the QFN MLF-20 package that I chose for the microcontroller was not a big deal.
I put together an in-depth video showing all of the features that are in the firmware, some actual footage of it in use (captured by my microscope camera output), as well as some highlights of the assembly process. Check it out below!
I decided to release the firmware as open source, under the Mozilla Public License 2.0. Check out the AZIZ portfolio page if you'd like the GitHub link.
Without kits available to the general public, I realize that releasing the firmware is of limited use, but maybe someone will find it useful. Along those lines, I am interested to hear if anyone would like to build their own, either as a full or partial kit. The design as it stands would need some DFM and cost improvements before releasing it to the world, but it's certainly something I am considering if there is some interest.
[ngg src="galleries" ids="9″ display="basic_slideshow"]