So my 2-4-6 blocks showed up today. This is my first time seeing them in person, they're serious chunks of metal – upwards of 10lbs each.
I worked out clamping the casting to the table and machined the mounting flanges flat. Used a 5/8″ ball end mill, and took very light full DOC, 0.010″ passes at around 8ipm. Getting through all of the paint and filler was messy and stinky, and probably will kill me.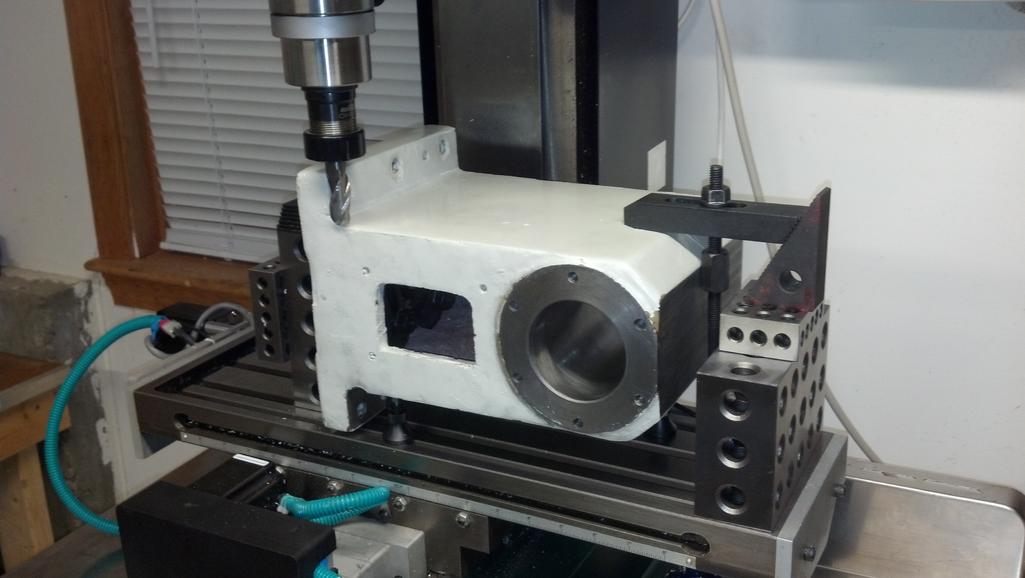 Here's the setup I used. 246 block on left, trued to Y axis and mounted to the table with a long bolt in a T nut. The two 123 blocks hanging off of it are basically just big flat nuts to hold the long bolts going into the casting, with the tops of some step clamps to hold it. Jacked up and leveled with 3 machinist jacks, and clamped down on the right with a strap clamp on a 246 and a 123.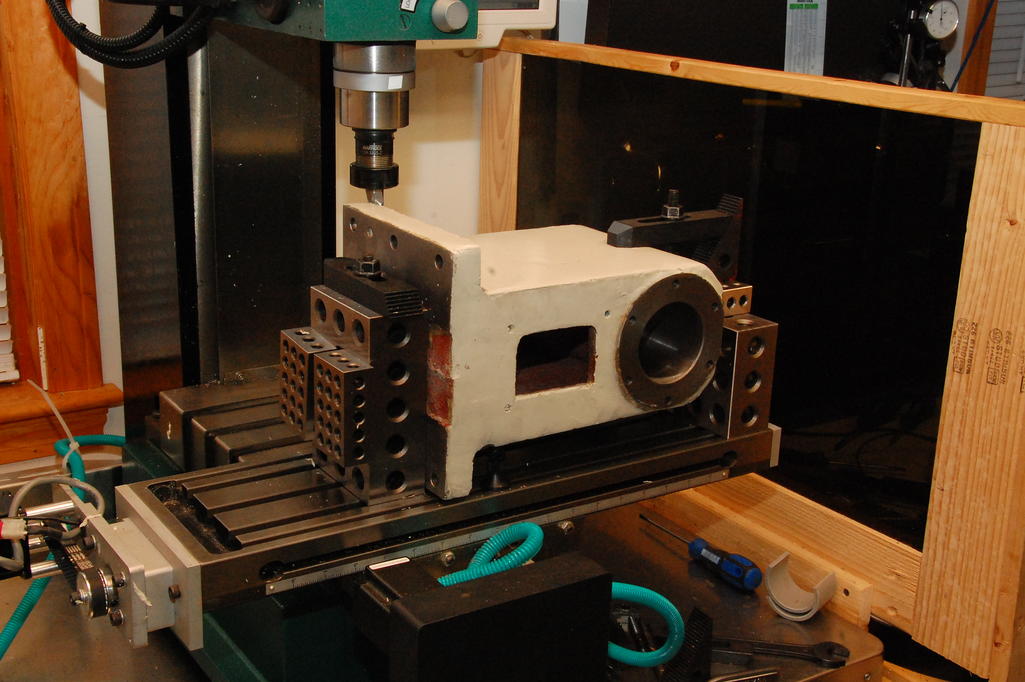 Surface finish is OK, but not perfect. Certainly more than adequate for a washer/bolt head bearing surface. Way better than body filler.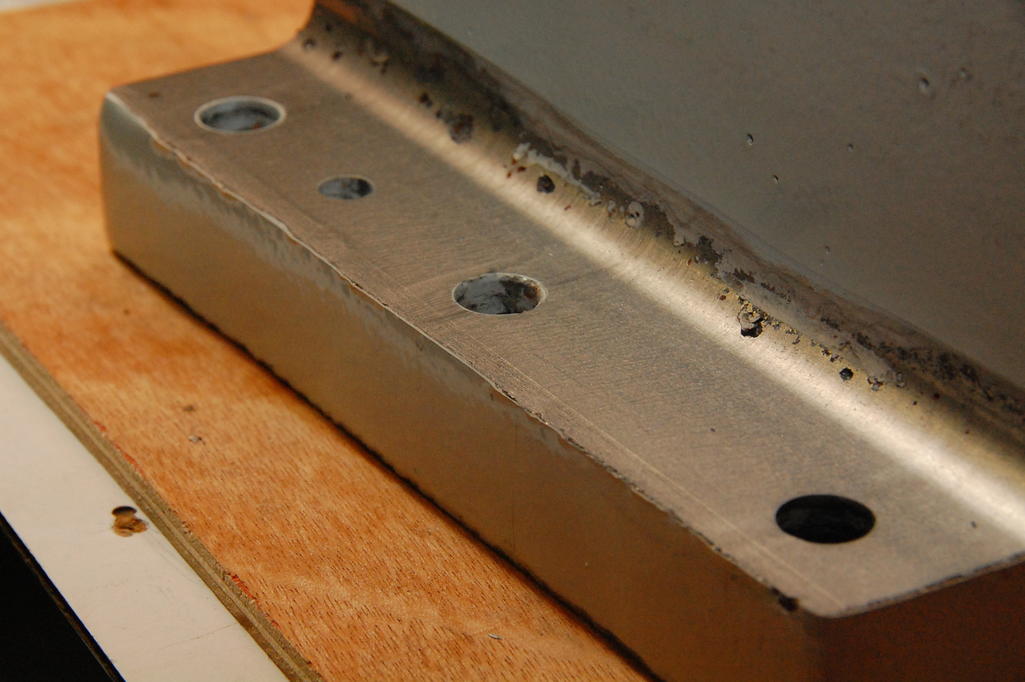 Also got my order from Tormach with the standard manual length drawbar, and I couldn't resist picking up the combo wrench/brass hammer.