I had a little time late in the day today to get some more cosmetic cleanup done. I dialed in the center of the bore and cleaned up the diameter. They didn't leave an even amount of mating surface around the center bore, but I corrected that. Check out the spot where the casting is porous too.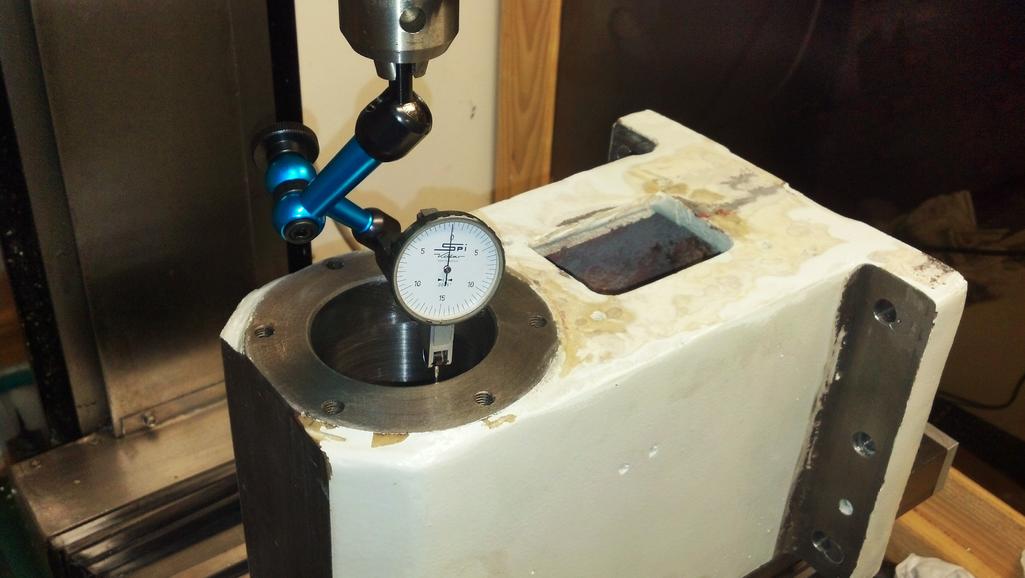 Once that was done, I faced off the rest of the bottom to level it out. I didn't have my drawbar tight enough early on and the tool accidentally pulled out. Guess that's a job for Bondo.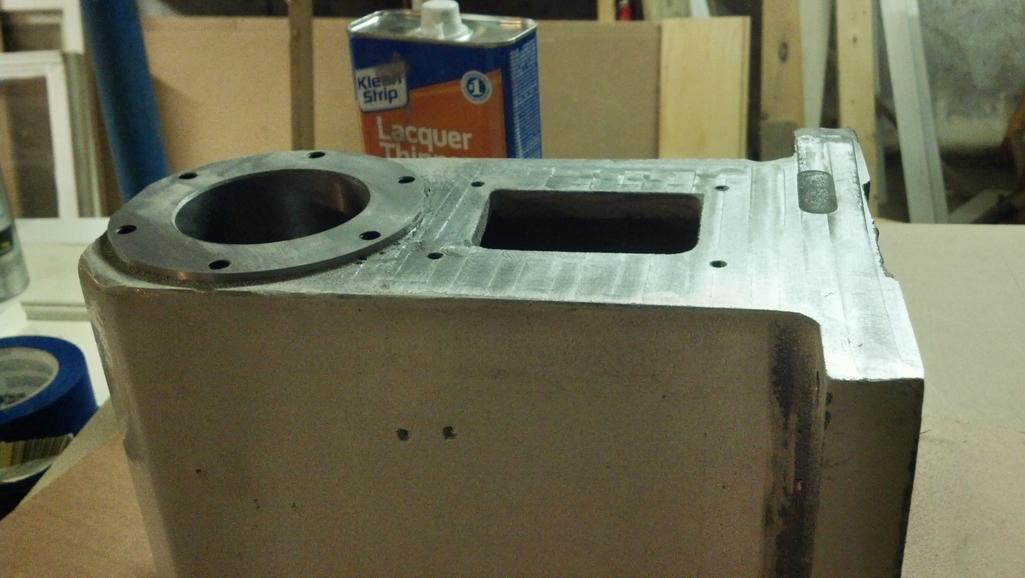 I think that's all I'm going to machine, I don't want to run the risk of the casting moving around on me. The sides aren't that bad, though the filler is awfully thick. I took a first pass at leveling it out by sanding, and it's looking a bit more consistent now.