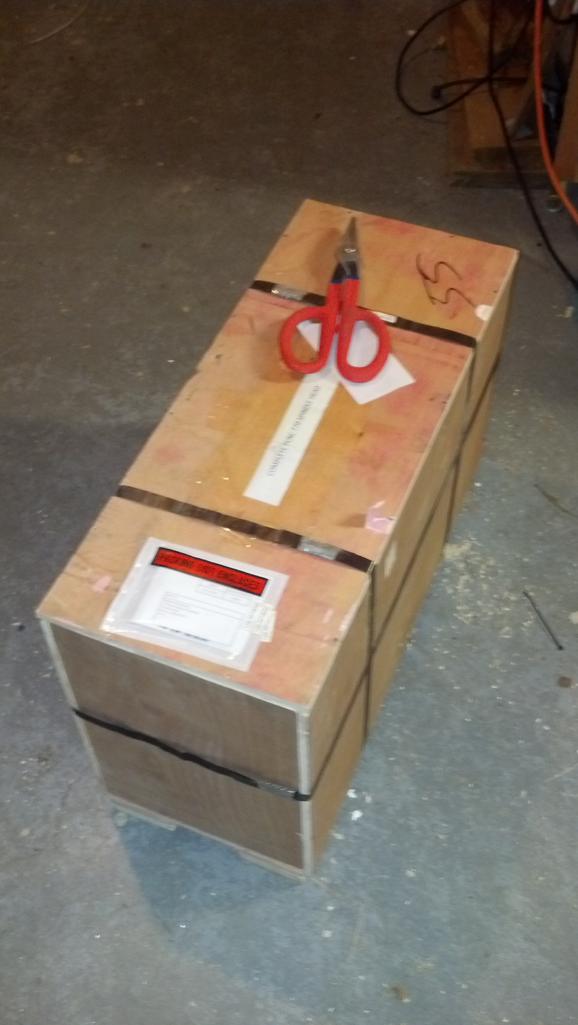 One of my buddies that owns a pickup truck gave me a hand, and we picked up the spindle head at the local freight depot last night. The bill of lading indicated 220lbs, but I think that's overstated. I will be weighing everything soon, and comparing it to the weight of the X3 head.
Here it is, out of the crate and up on the bench. Looks like it survived the trip halfway across the world.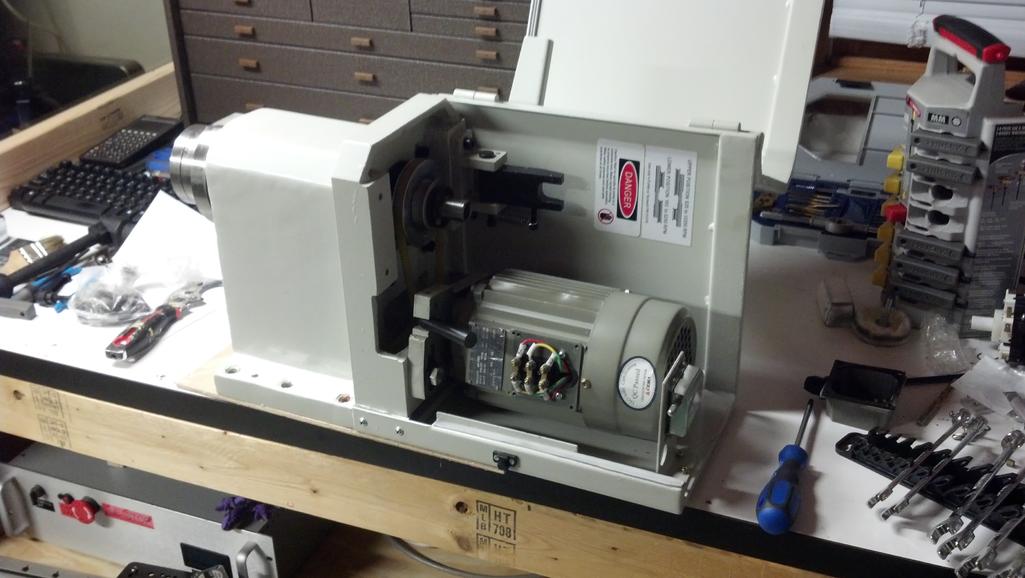 The fit and finish is a bit… disappointing. The casting is pretty rough, and it's obvious there is lots of body filler being used. The large chamfer detail on the front of the head looks almost like it's hand shaped and made out of play-doh. I'm also really not digging the idea of body filler under the heads of the mounting bolts. There are a few examples of paint overspray here and there as well. It really makes me wonder if the Tormach factory in China uses spindle head assembly sales as a way to get rid of "B Stock" or lower build quality assemblies. I hope the fit and finish of a full Tormach machine is at least a bit better than this. It's harsh to say, but the outward appearance of my Grizzly X3 is considerably more refined. I'm sure my X3 is loaded with body filler as well, but it seems like it was at least done with more care.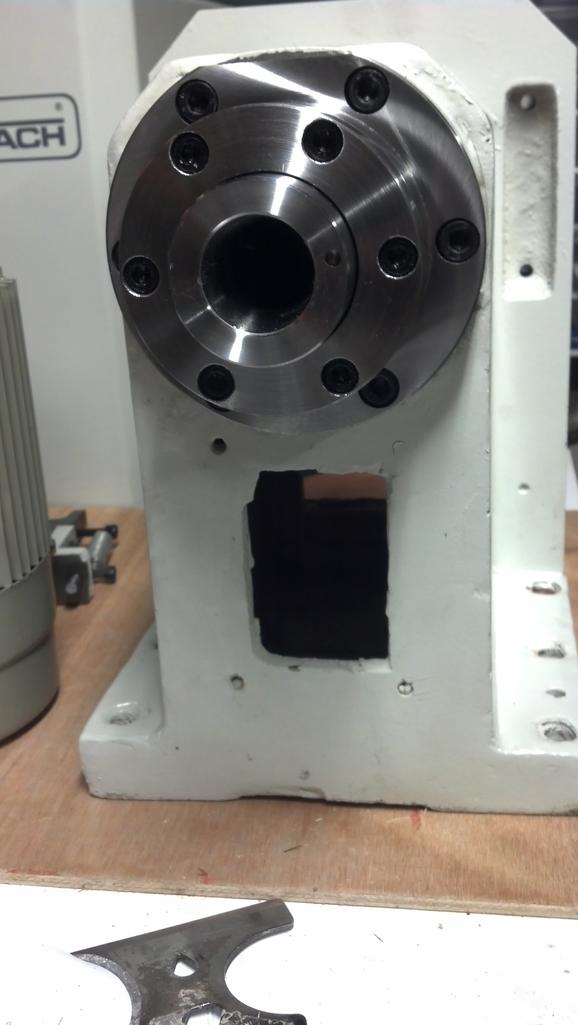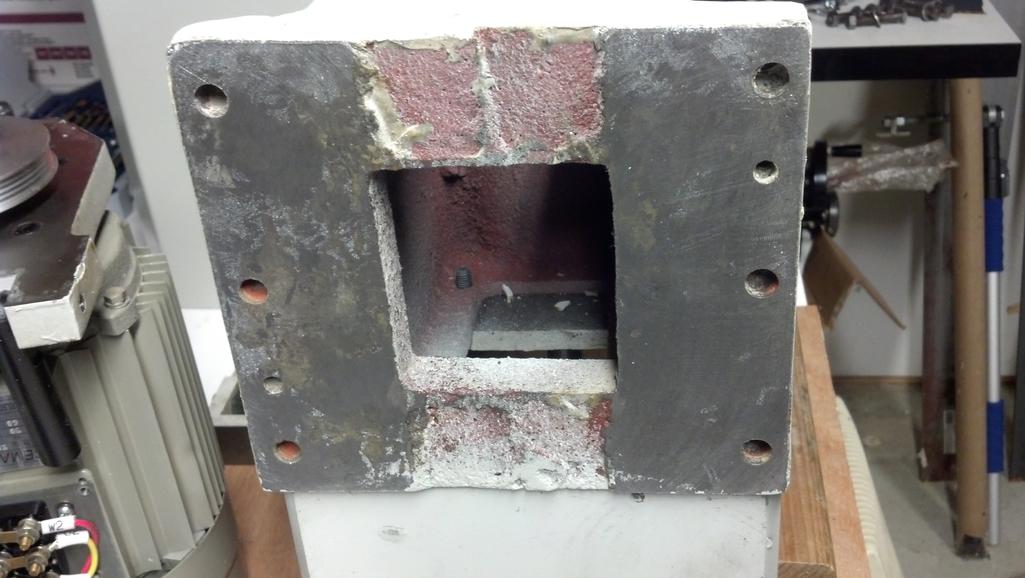 I've started to tear it down a bit, but so far I haven't been able to get the spindle pulley retaining nut off. The pin spanners I have on hand do not seem quite up to the task.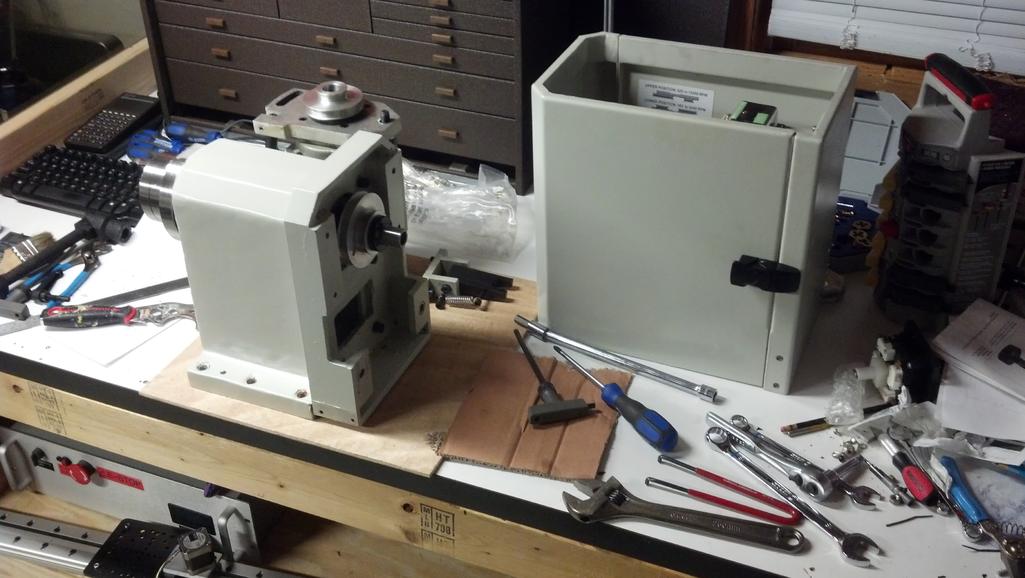 Here is the plate from the motor. To drive it, I sourced the same Emerson/Control Techniques Commander SK series VFD that Tormach specs for the 770 mill. The model is SKB1100075, and you can find them on ebay for considerably less than Tormach charges.