Applying filler and sanding over the last couple days.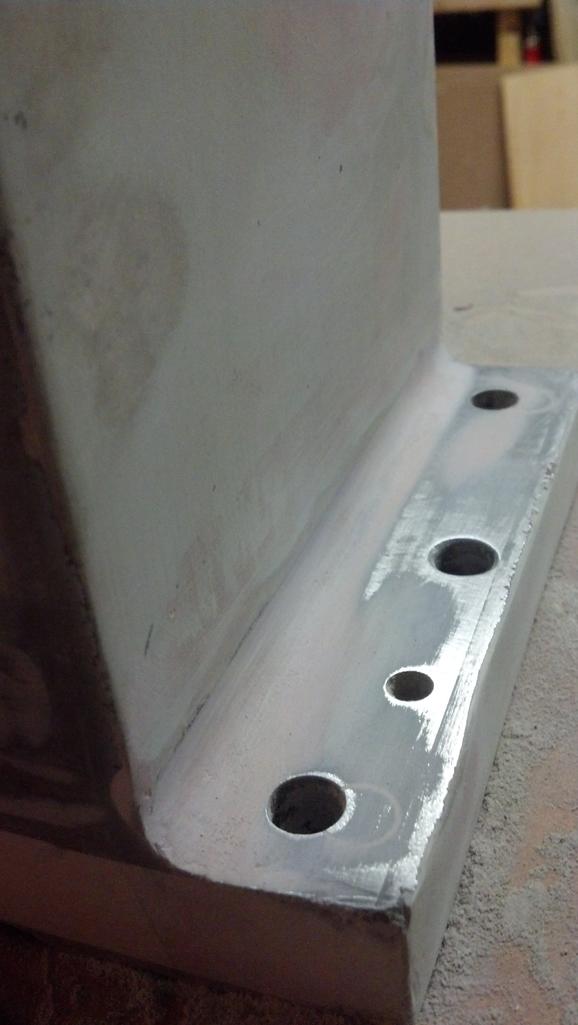 After finishing the filler and sanding, I cleaned everything up and masked off the machined surfaces.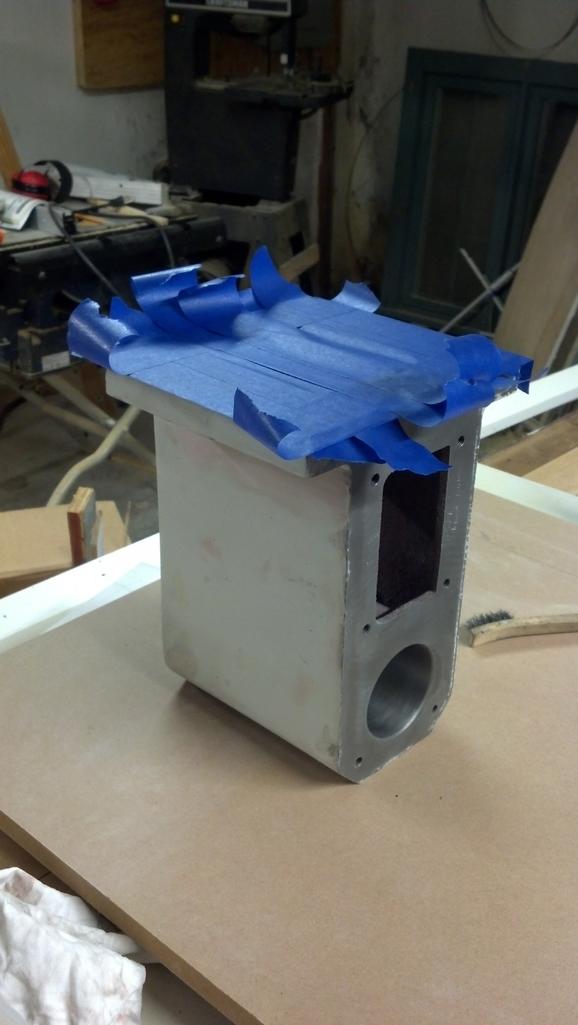 I set up a really crappy paint "booth" with cardboard and tape, some window fans for cross ventilation, put on the respirator mask, and got busy.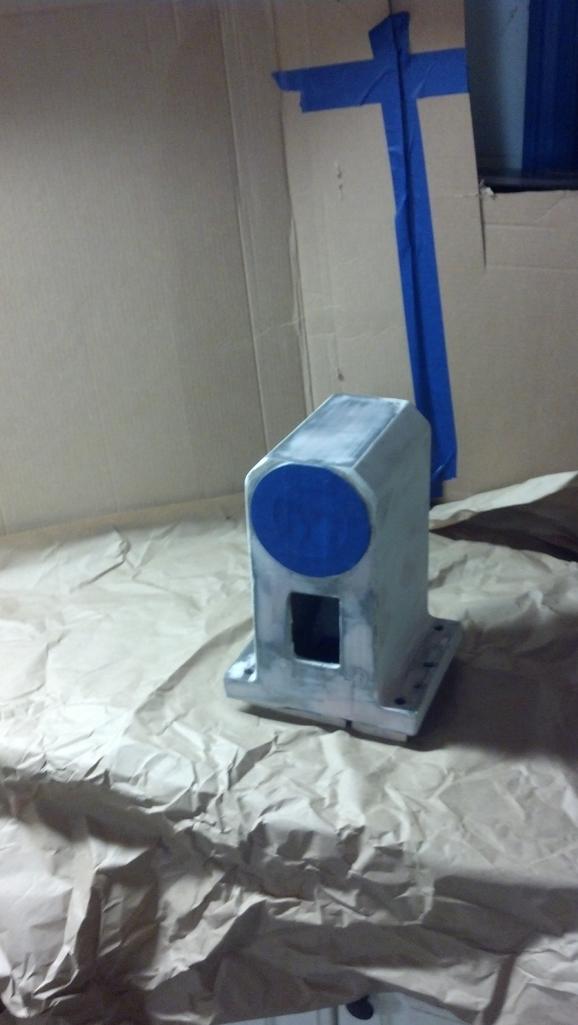 Here it is after the primer coats.
And here's the finish after a couple of coats. It's hard to tell but it's a slightly darker gray than the primer.