The original CNC conversion had a NEMA23 stepper located on the bottom of the column, driven by a timing belt and pulleys with a 2:1 ratio. I'm changing the design to use a directly-driven NEMA34 stepper, mounted at the top of the column.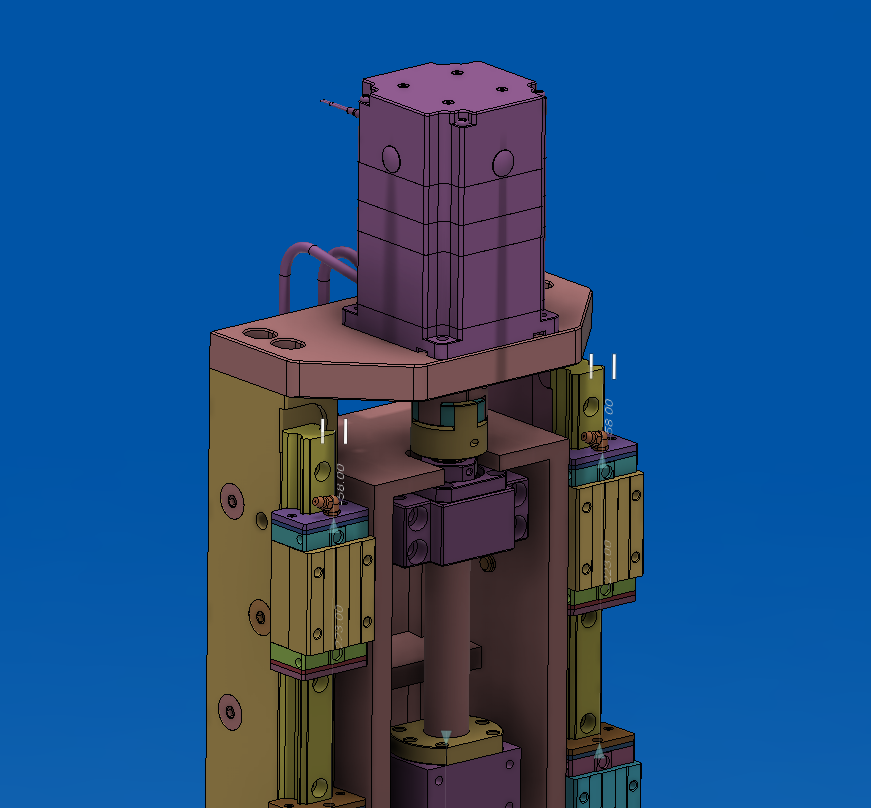 I chose a 4.5Nm (637oz-in) closed-loop stepper with an electromagnetic brake from StepperOnline. I'm hopeful that my back-of-the-napkin motor calculations will work out, and I'll be able to hit my desired acceleration/velocity and meet the torque requirements.

The brake will be a nice addition – the Z motor in the original conversion I did not have a brake, so the head had a tendency to drop when the power was removed. I had a precisely calibrated stick that I would jam under the head to stop this, but it was always a nuisance.

I tested the motor and driver out on the bench by writing a quick bit of Arduino code.

I took a chance and ordered a $17US coupler from Amazon, to couple from the 14mm shaft of the motor to the 17mm turned end of the ball screw. Unfortunately, the runout was truly awful and I returned it. I ended up ordering a much more expensive one through Misumi to get something that ran true. Obviously the OD of the coupler doesn't strictly need to be concentric with the shaft bore, but the whole thing wobbled under testing, so I suspect this runout might be real. I have a feeling these might be made with a standard bore size and then tossed into a 3 jaw chuck and bored to different ID's, with little attention to concentricity.