I used the "saw" feature of the Protomax waterjet to cut stock to rough size for the head mounting plate the other night. At the moment we lack a good vertical band saw that's up to this task. I also took some time to finalize the design and start the CAM process.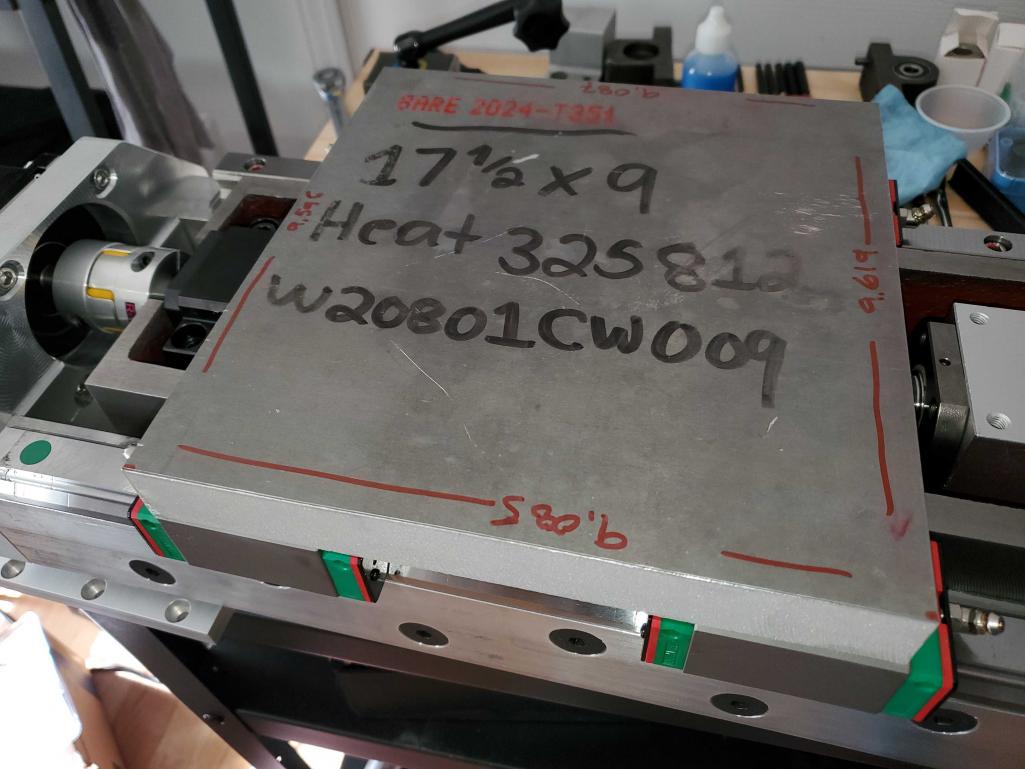 Last night I did the machining for the first setup. I used the classic blue tape and CA glue fixturing technique for this setup, with a scrap of Corian countertop material as a fixture plate. This side of the part is where the Tormach 770 head mounts.
This was a little bit tricky to set up on the Tormach 1100, as the height of the part is really close to the full Y travel of the machine. I had to get it set up just right, and then muck around with the toolpath lead in/lead-out locations so it would stay within the travel. Aside from running into something that might well be a PathPilot bug, it went relatively well.
I still need to flip it and run the setup for the reverse side. I should have some time in the next few days to get that done. Then it's nearly time to get everything put back together and see how badly out of square/tram the whole machine is after all of this!
And what does FMX3 mean?
FrankenMill X3!